Double click here to add text.



"You matter to the last moment of your life, and we will do all we can, not only to help you die peacefully, but to live until you die."

Dame Cicely Saunders

Founder of Hospice in London, England

719-336-2100

lahacloud@gmail.com

A Community Where Every Day of Life Matters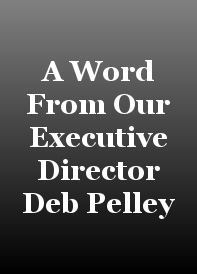 When I first meet with a patient and their family regarding hospice care, often times their first reaction is "we're not ready to give up!" Hospice is not about giving up or losing hope. It's a mode of therapy that concentrates on care not a cure; care that is very specific to that patient and that family. Of course, special attention is given to pain control and managing uncomfortable symptoms, however; Hospice is much more than pain control. We understand that the pain is not just physical; the pain is sometimes emotional and or spiritual. Sometimes the important thing is just being there; to validate the challenges and to simply understand their journey. 


Lamar Area Hospice ® 108 W Olive St. PO Box 843 Lamar, CO 81052







Hospice helps patients get to a place physically and emotionally where they can concentrate on living. We want patients to stay active for as long as they're able. For example; we had a patient on hospice that would get his hunting license and make the outing every season. We not only cheered the idea, we prepared and helped facilitate it. The patient was able to fill one deer and two antelope tags while on Hospice. Wonderful! We had a patient on services who was determined to complete a quilt and another whose goal was to make a trip east to see a new grandchild. We encourage every patient to choose their focus and we follow their lead. 

When the focus becomes more about living—not about treatments that aren't helping and medical interventions that cause distress but provide no lasting benefit— we see a more comfortable patient and a process that is less stressful and easier on both patient and family. 

For thirty years, Lamar Area Hospice has brought caring and compassion to Southeastern Colorado when it was needed most. We have worked hard to educate the community about quality end of life care. We are convinced that the time to learn about hospice is before a life-threatening illness occurs. Far too many people wait until they are in the midst of a health care crisis before thinking about what options are available and when hospice care is appropriate. Hospice works best when there are months rather than days to establish relationships and support. Moreover, the earlier hospice is involved, the more it can make the patient's remaining time as comfortable and satisfying as possible. We're available when you need us. Members of our team are on call 24 hours a day to answer questions and address any concerns you might have.